Dark Iron Fitness
Built with Shopify And WordPress
Dark Iron Fitness is a leader in the weightlifting equipment industry creating quality products that answer the needs of their customers. And happy customers they have!
This was a unique project because Dark Iron Fitness had two websites for different purposes. A WordPress website to talk about their brand and publish articles on a blog, and a Shopify website to sell products. This created brand confusion and lack of confidence in marketing both sites.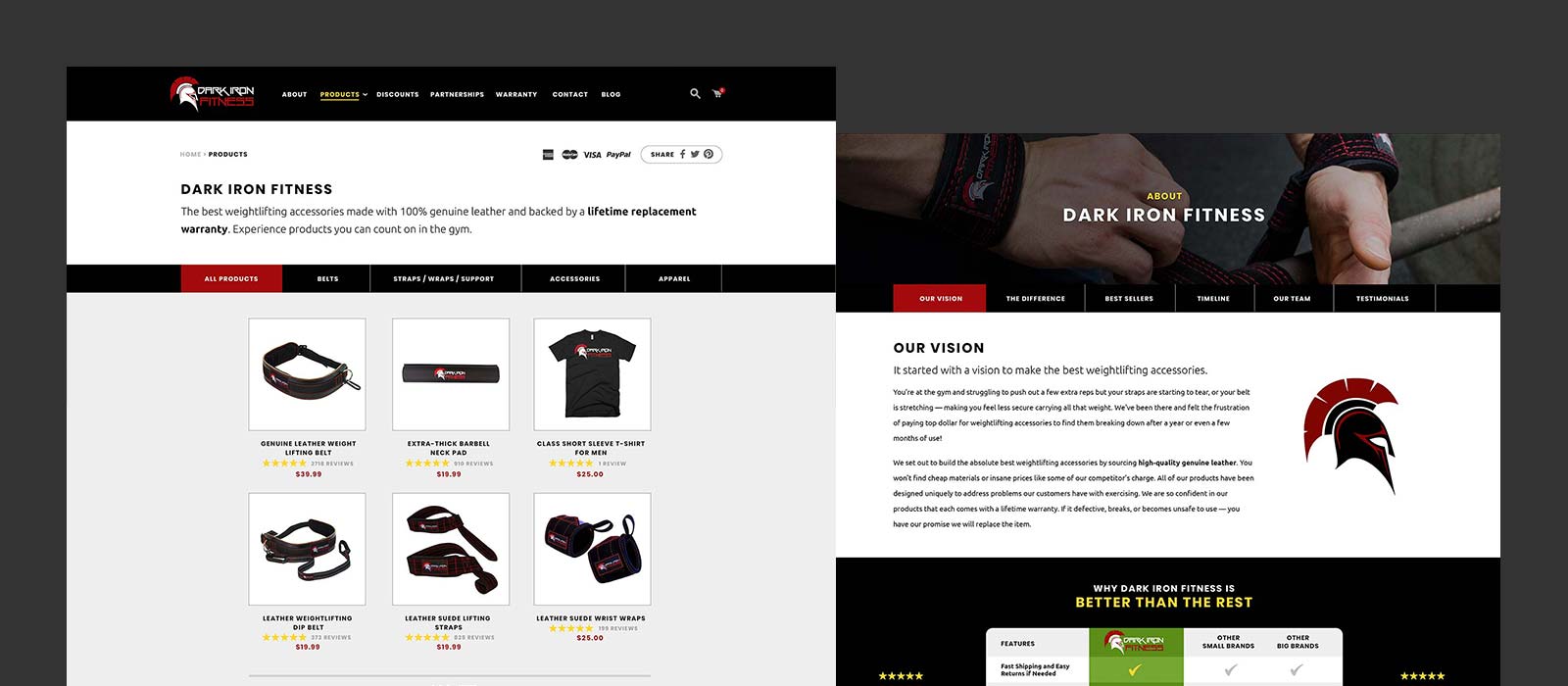 A couple of problems were immediately apparent to me:
The websites needed to feel unified. One seamless experience from marketing website and blog to online store.
The marketing website spoke about the brand but failed to showcase any products.
The online store was hard to navigate and said little about the brand's values.
While you could have one website with either WordPress or Shopify, I didn't want to merge the two platforms because each was great for what they were meant to accomplish. Dark Iron Fitness had been consistently blogging for a while and built up traffic to the blog, and through social media, they were attracting customers to the online store.
It would have been possible to combine but sites and set up a bunch of redirects, but why break what's already working? Our efforts are best spent unifying both platforms with a custom website design to create one seamless experience and build trust with customers.
Our goals for the new website:
Design and develop a custom WordPress and Shopify theme that stands out from competitors
Showcase products and communicate the brand's messaging across both sites
Simplify navigation so moving between both websites is seamless and something no one would notice
Design a better product layout to display an image gallery, product sizing, and warranty information
Make the benefits and guarantees of choosing their products easy to find throughout the website with a clear call to actions
Revamp the blog to make discovering articles easier and provide room for advertisements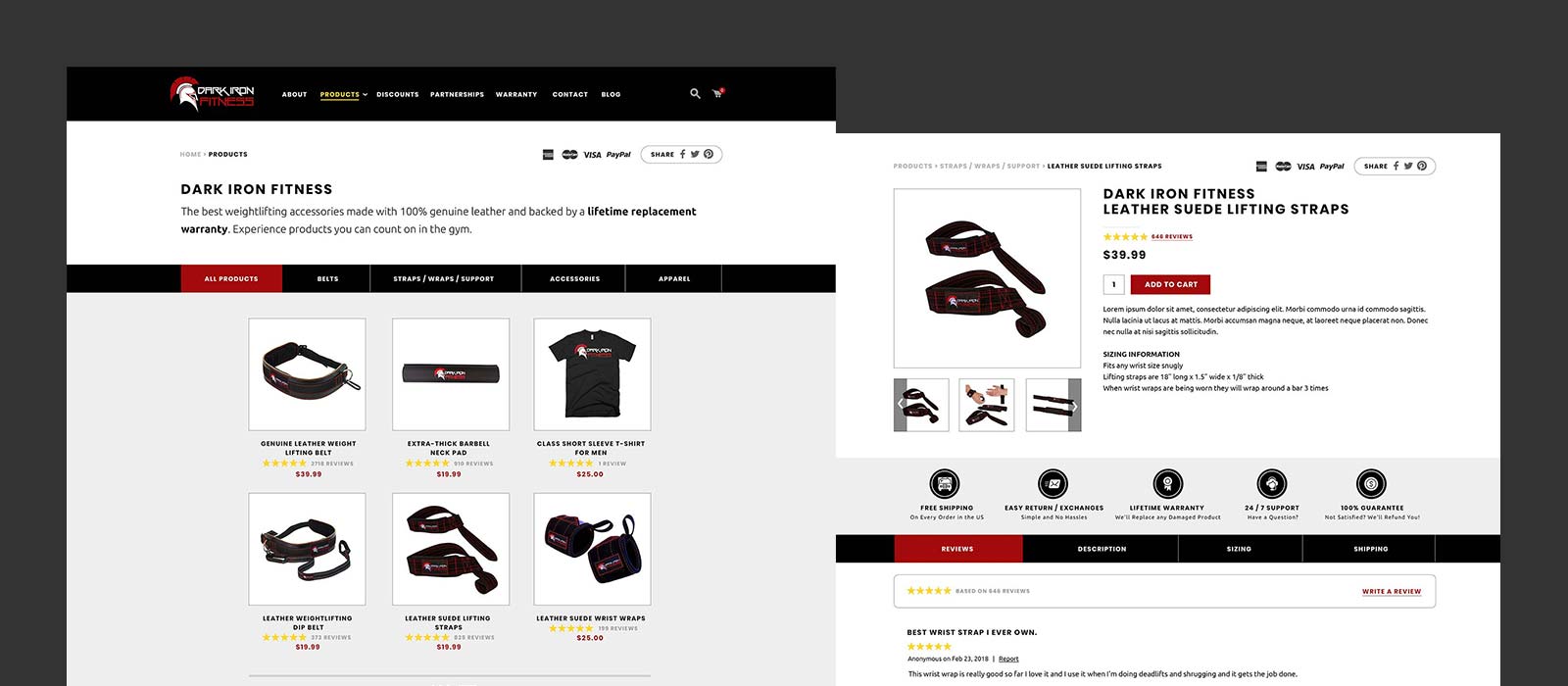 Working together, we accomplished:
Building a custom WordPress and Shopify theme
One seamless experience between two websites
A mobile-friendly design for both platforms
Installed an SSL on the site
Great collaboration between myself and my client
The new site is much bolder and makes better use of photography. At the same time, it instantly appears more professional and trustworthy over competitors.
After launching the website, Dark Iron Fitness saw a 2x increase in sales and more website traffic. They now have a website they are proud to show off and matches the quality of their products.